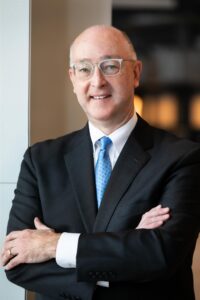 Thursday, March 23
Larry Lunsford
The Rotary Foundation Trustee 2021-2025
A certified public accountant, Larry is SVP/CFO of Bernstein-Rein Advertising, Inc. in Kansas City, Missouri. Larry and his wife Jill have two children, Trent and Cara. He earned his bachelor's and master's degrees in accounting from Truman State University in Kirksville, Missouri.
Larry's passion for Rotary and his invitation into the family of Rotary began during his college years when in 1982 he was selected as a Rotary Foundation Ambassadorial Scholar to Australia. Larry joined Rotary in 1991, served as his club's President in 1997-98, served as District Governor of District 6040 (Missouri) in 2001-02, and served as Rotary International Director in 2013-15. He is a past member and Chair of the RI Membership Committee. Larry and Jill served as Aides to RI President Mark Daniel Maloney, and his wife Gay, for the 2019-2020 Rotary year.
In the 2020-2021 Rotary year, Larry served as Chair on the Rotary Peace Centers Committee of the Rotary Foundation, and also served his third year as a member of the Shaping Rotary's Future Committee for Rotary International.
Friday, March 24
Elizabeth Usovicz
Director, Rotary International 2021-2023
Elizabeth Usovicz is principal of WhiteSpace Consulting, which focuses on business coaching, business development strategy, and market insights. She previously held leadership positions at Deloitte, Kellogg's of Mexico, and two venture capital-funded startup companies. Formerly associate director of international programs at Bentley University and an adjunct professor at the John F. Kennedy School of Government at Harvard University, she currently is a volunteer mentor and adviser to startup company founders through MIT's Growth Mentoring Services program.
Usovicz joined Rotary in 1997. She served as a Rotary public image coordinator for three years, a facilitator for multiyear district planning for zones 30 and 31, on the training team for governors-elect training seminars, and as a curriculum chair of the Heart of America Rotary Leadership Institute.
Her 20-year passion in Rotary is supporting orphans and at-risk children in Malawi. She has written 10 Rotary Foundation grants to help Malawi's children and led a vocational training team that worked with local primary school teachers to develop and implement a program that encourages children, especially girls, to stay in school. Other grant projects have focused on a malaria bed net initiative in the southern region of Lake Malawi. "We helped reduce the mortality rate of children under five by 80% in that region — that's the power of 'we' in Rotary," Usovicz says. "I am not a medical professional, but when we collaborate like that in Rotary, we become lifesavers."
Usovicz has received The Rotary Foundation's Citation for Meritorious Service and has twice received the U.S. President's Volunteer Service Award. In 2014, Usovicz was recognized at the White House as a Rotary Women of Action honoree.
A native of Salem, Massachusetts, she appreciates history and her Lithuanian heritage. She also enjoys music, classic films, and science fiction TV. Usovicz and her husband, Dean Mathewson, are both Major Donors and Bequest Society members. They live in Westwood, Kansas.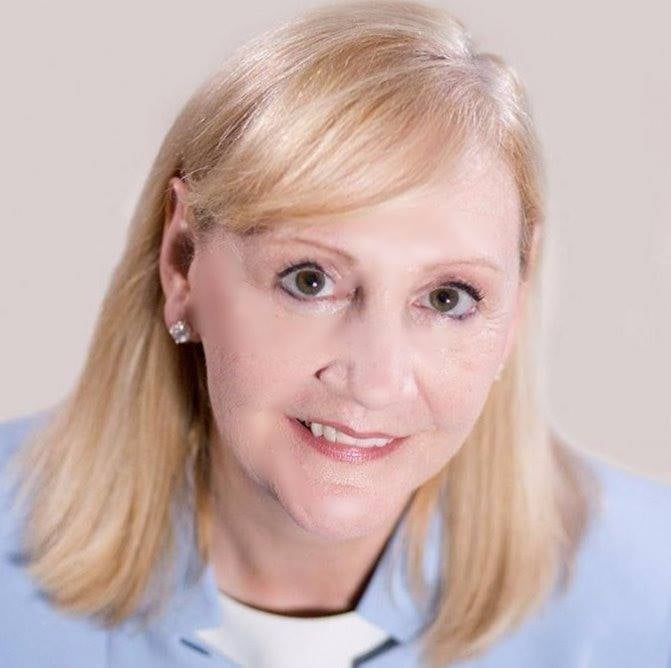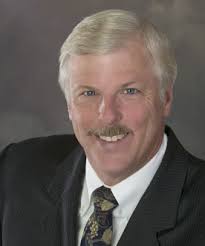 Friday, March 24
Dr. John Blount
Past Director, Rotary International
John T. Blount is recently retired after 42 years as a dentist in a private practice in Sebastopol, California. He has been a member of Sebastopol's Palm Drive Hospital staff, a director in the local chamber of commerce, a director for the regional Redwood Empire Dental Association, and a trustee for the Sonoma County Community Foundation. He worked as an advisor to the President for the Seoul RI Convention, and, as a member of the 2018 Toronto RI Convention Committee focused on the program design. He recently completed a three-year term as the Chairman of the 2019 Hamburg RI Convention committee.
John joined the Rotary Club of Sebastopol in 1977, served as Club President in 1982-83, and in 1990 became the youngest District Governor in the history of District 5130 in Northwestern California.
John served on several world-organization committees for Rotary, many that deal with Rotary's future, including "New Models of Rotary Clubs", "Rotary Action Groups Development Committee", seven RI President nominating committees, and Vice Chair of the 2008 International Institute.
Dr. Blount was a member of the RI Board of Directors in 2009-2011. He was chair of the board's Executive Committee and the General Secretary Search Committee in 2010. In 2011-2013 he chaired RI's Communications Committee. In 2015 he was the Moderator and Vice Chair of Rotary's global training program, the International Assembly. He has just completed a three-year assignment on Rotary's Peace Centers Committee.
He became a teacher, a trainer, and a motivator for Rotary shortly after serving as a Club President in 1982, in District Assemblies, conferences, and institutes. He was an RI Training Leader in 1993 and 1994.
He began teaching incoming Governors in 1992 at GETS in the western United States and Canada and was the RI "Zone Trainer" for that region in 1996. From 2003 to 2007 John chaired the instruction and curriculum for that GETS. He led Rotary's entire western United States Education Division in 2007-2008.
John has instructed Club President-Elects each year at the 9-district Far West PETS since 1986. He was chair of the Instructors and Curriculum from 1995 to 1997 and was the General Chair in 2003.
John and his wife Patti are Paul Harris Fellows, Major Donors, and Bequest Society members. Their daughter and son-in-law, Jennifer and Shannon Thorn, are both physicians and the proud parents of Sofia Katelyn and Spencer John.
Saturday, March 25
Dr. Stephanie Urchick
2024-25 President of Rotary International
Dr. Stephanie Urchick is on the RI Board of Directors and served as the Chair of its Executive Committee in 2020-2021. She is a member of the Rotary Club of McMurray, Pennsylvania and has served Rotary as a Foundation Trustee, Chair of the Rotary Strategic Planning and TRF Centennial Celebration Committees, member of the Atlanta RI Convention Committee, RLTI Moderator, International Training Leader, Regional Foundation Coordinator, President's Representative, District Governor, District Delegate to two Councils on Legislation, and as a member of various RI Committees and in many club and district Foundation roles.
A Rotarian since 1991, Stephanie has participated in a variety of international service projects, including National Immunization Days (polio prevention) in India and Nigeria, the building of an elementary school in Vietnam, water filter installation in the Dominican Republic, and mentoring new Rotarians in Ukraine. Securing mammography equipment and a biopsy unit for a hospital in Poland was the district-wide TRF matching grant that Stephanie coordinated with the Rotary Club of Krakow. In its commemorative book, the Rotary Club of Krakow noted Stephanie Urchick as one of the agents helping the re-birth of Rotary in post-Communist Poland. Currently, Stephanie is helping to partner clubs and districts in the U.S. with Rotary clubs in Kosovo and Albania for humanitarian and educational services.
Stephanie's professional background is in the higher education, consulting, and entertainment industries. She received her doctorate degree in Leadership Studies from Indiana University of Pennsylvania and has been recognized and awarded by The Rotary Foundation and numerous community and international organizations.